TheEmbroideryWarehouse
From Embroidery Machine Encylopedia
TheEmbroideryWarehouse, Inc. is a company based out of Fort Worth, Texas. TheEmbroideryWarehouse, Inc. was established in the year 2000.
TheEmbroideryWarehouse buys and sells new and used embroidery machines and embroidery machines accessories. The company website is located at: http://www.TheEmbroideryWarehouse.com (or the shorter url at: http://www.TEWH.com ).
Company Info
TheEmbroideryWarehouse buys and sells most every make and model of embroidery machines located within the continental USA. The company also purchase parts, machines for parts, salvage machines and most everything else related to embroidery equipment.
Their phone number is 817-346-7691 (USA)
TheEmbroideryWarehouse is located at 2954 SE Loop 820, Fort Worth, Texas, 76140, USA. The company currently employ about 25 full-time employees.
Approximately 50% of TheEmbroideryWarehouse sales are outside the USA and the remaining 50% sold domestically.
Machine Purchases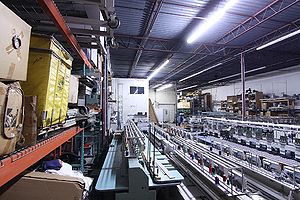 The Butterfly B-1501B/T can embroider on a wide range of garments.
The Embroidery Warehouse buys embroidery equipment.
Companies that have used embroidery machines for sale should contact The Embroidery Warehouse.
The primary machines that TheEmbroideryWarehouse buys are Tajimas, Barudans, Toyotas and SWF
They also buy Tajima, Toyota, Barudan, SWF, ButterFly, Melco, ZSK,Happy
They also buy scrap or salvage embroidery machines.
Taken from TheEmbroideryWarehouse website:
TheEmbroideryWarehouse has bought thousands of embroidery machines over the years. It is our business to buy embroidery equipment and we always offer the maximum value for used embroidery equipment. We know what we are doing and can help make the process quick, safe, and easy!
TheEmbroideryWarehouse DOES NOT BUY:
Ricoma
Yamata
Highland
Prodigi
Pantograms
Meistergram
Machines older than 1990
Machines with less than 6 needles
Home machines like Janome, Bernina, PR600, EP4, Baby lock, Singer, etc
Machines located outside the continental USA
Machine Sales
Used
TheEmbroideryWarehouse sells the following used machines: Tajima, Toyota, Barudan, SWF, Melco, ZSK,Happy
Taken from TheEmbroideryWarehouse website:
We sell most everyone make and model of Commerical Embroidery Machines. When TheEmbroideryWarehouse purchases used machines for resell we only purchase the best of the best. Rest assured that if the make and models of macihnes we buy and resell are not the best, then we don't buy them! We only buy and sell the best of the best. If the machines we buy are not good enought for resell, we part them out.
TheEmbroideryWarehouse has access to over 500 used machines for sale by private indivduals, trade-ins, etc. TEWH only resells the top 5% - 10% of these machines.
New
TheEmbroideryWarehouse is the principle distributor of ButterFly embroidery machines and has top sale in countries like: United States, Canada, Mexico, Guatemala, Colombia, Peru
Inventory
TheEmbroideryWarehouse has used Tajima embroidery machine for sale
Pictures
TheEmbroideryWarehouse hosts their picture gallery at Flikr which can be found at http://www.flickr.com/photos/embroiderywarehouse/sets/
Videos
TheEmbroideryWarehouse hosts their videos on YouTube which can be found at http://www.youtube.com/profile?user=tewhouse4411
Physical Info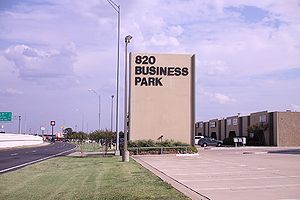 Directions From the Airport
Directions From South Texas (Mexico)
Take Interstate 35 North. 35N will split into 2 highways (35N-E and 35N-W) about 45 miles (about 75 km) before arriving to Fort Worth. Take the 35N-West split.
When arriving at Fort Worth, take Interstate 20 East and exit. Once on Interstate 20, take the very next exit Campus Drive (exit 443). Continue past the traffic light on the access road for about 1.5 miles (about 2.5 km). On the right will be the 820 Business Park (Industrial Park). Take the 3rd entrance into the business park and drive to the last set of warehouses.
TheEmbroideryWarehouse is located in the last row of warehouse in building 2954.
Hotels Recommended
Trade Shows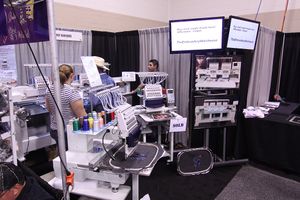 TheEmbroideryWarehouse attends the 2013 ISS show in Fort Worth, Texas