Barudan BEAT 90X Series
From Embroidery Machine Encylopedia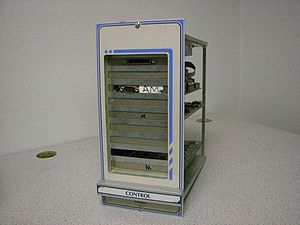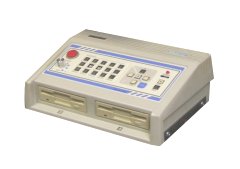 The Barudan BEAT 900 Series was manufactured from 1993 - 1996. The 90X Series was very different from the 80X Series. The Barudan 90X Series came in the Barudan BEAT 902 (2-head) and BEAT 906 (6-head) model. There were also 7-needle and 9-needle models. The Barudan models with YS were the 7-needle machines and the ZN models had 9 needles (these were the first 9-needle Barudan models produced).
The Z in the ZN stands for Flat Head instead of the Turret head original used. The Turret heads were used to allow more working area. The turret heads were not very commonly used after around 1995 but could still be found on newer machines.
Barudan 90X Series Specs
The BEAT 90X series were 286 or 486 PC based and came with an SVGA color monitor and two disk drives (for reading and writing). As with other BEAT Series machines, these models included a keyboard for monogram lettering (and came with lettering fonts and editing software).
The 90X machines came with hard disk drives which unfortunately had a high failure rate. However, the hard drive can be upgraded with flash drive by PLRElectronics. PLRElectronics is one of the few companies that will repair/replace the hard drives and electronics on these older machines.
See Also
External Links