PLRElectronics
From Embroidery Machine Encylopedia
{{#invoke:Infobox|infobox}}
Electronics Repair Company. PCB Circuit board repairs.
PLR Electronics is a company based out of Fort Worth, Texas. PLR Electronics repairs electronics and specializes in the repair of embroidery electronics and circuit boards. The company website is located at: http://www.PLRElectronics.com
About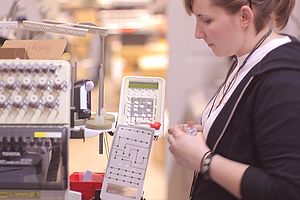 PLRElectronics is a company that specializes in circuit board repair. They offer sales and support in English and Spanish and sells their products and services worldwide. PLRElectronics has posted many videos of successful repairs on YouTube under the username plrelectronics or at the following link http://www.youtube.com/user/PLRElectronics
Physical Location
The physical address for PLRElectronics is:
PLRElectronics, Inc.
2952 SE Loop 820
Fort Worth, Texas
76140, United States
Payment Methods
PLRElectronics accepts the following forms of payments:
Wire Transfer (preferred)
Cash
Paypay. The Paypal address for PLRElectronics is 'sales(A)<nameofcompany>.com' where <nameofcompany> is plrelectronics and where (A) is the @ symbol.
Certified USA Bank check
Credit Cards Master and Visa (manual)
Credit Cards Master and Visa (online). Note: using the online system you must pay in increments of $25. So for an order of $500, 20 items must be selected when checking out. 20 * $25 = $500. Divide the order by $25 to know the quantity to select. Also enter invoice number in the notes.
Taxes applicable in the state of Texas for customers in Texas.
Contact info
Contact 'sales@<nameofcompany>.com' where <nameofcompany> is plrelectronics
Or visit their Contact Us info at http://www.plrelectronics.com/contact.php
Repairs
PLR Electronics repairs electronic circuit boards, PCB, and other electronics, primarily focusing on the repair of Embroidery Machine Electronics.
PLRElectronics purchases salvage machines, parts machines, and both good and bad boards. PLRElectronics has a wide range of testing machines and jigs used to ensure the repairs are successful before shipping back to the client.
Shipping to
When sending in electronics to PLR Electronics, please read the: PLRElectronics Board Shipping Instructions article
Repair Service, Swaps, Rush, Same Day Service etc
The PLRElectronics Repair Service info article describes many options PLR offers to get your equipment back up and running.
PLRElectronics has many spare boards in stock for swapping with bad boards. PLRElectronics also offer Rush services for same board repairs. Both Rush and Swaps have extra costs.
Repair Prices and Quotes
PLRElectronics can only give estimates over the phone or email. All final quotes are done once the technician has boards in hand. The company does offer a flat-rate $75 circuit board repair estimate service.
Testing
PLRElectronics has testing stations and testing jigs. They have a wide range of testing equipment and actual machines for testing the electronics on.
Portfolio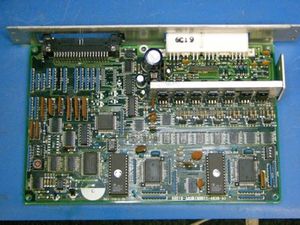 PLRElectronics has successfully repaired the following circuit boards. This list is an incomplete list of several sample repairs.
Equipment
PLRElectronics has worked on electronics belonging to equipment such as Tajima, Barudan, Happy, SWF, Toyota, ZSK, Melco, Brother, among many other brand names.
Electronics Repairs
For the list of boards that PLRElectronics can repair, see the PLRElectronics Repair Portfolio
Customer Support & Sale
The PLR Electronics Support Forum can be found at PLR Support Forum.
The contact us page is located at http://www.plrelectronics.com/contact.php
Ordering & Other Products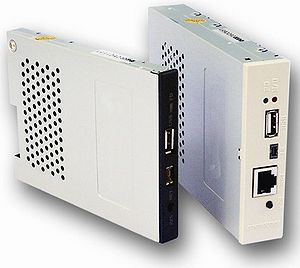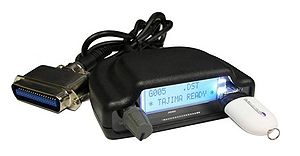 The PLRElectronics shopping cart is found at http://plrelectronics.com/xcart/
PLRElectronics also sells a few other products:
External USB Reader
The PLRElectronics External Reader (embroidery Black Box) for embroidery machines is an USB reader for machines without floppy drives. The device connects to the machine data port. The reader can be purchased at: USB Flash Reader Embroidery Machine Transfer System
Floppy to USB (Internal USB Reader)
The Floppy To USB is a device that replaces floppy disk drives with USB sticks. The FloppyToUSB can be purchased at: Floppy To USB Upgrade
Warranty
PLR Electronics offers a 1 year warranty on most all repairs and products.
Extended warranties are provided at an additional fee depending on the length of the extension and the complexity of the electronics.
Documentation

The following documents can be found at the PLR Electronics website
PLRElectronics will accept any of the documentation via email, physically printed, or by fax.
PLRElectronics Board Repair Form
The following form is outlined at PLRElectronics Board Repair Form
The PDF file is located at http://www.plrelectronics.com/PLRBoardRepairForm.pdf
PLRElectronics Repair Service info
The following form is outlined at PLRElectronics Repair Service info
The PDF file is located at http://www.plrelectronics.com/PLR-RepairServices.pdf
Credit Card Form
The credit card form PDF file is located at http://www.plrelectronics.com/ccform.pdf
Other PLRElectronics Articles