Embroidery machine upgrades
From Embroidery Machine Encylopedia
An embroidery machine hardware upgrade is any new hardware that replaces or adds to the old hardware in an embroidery machine. Upgrades are common in the commercial embroidery industry, and these upgrades are typically done to increase productivity or to extend the life of an embroidery machine.
Floppy Drive Upgrade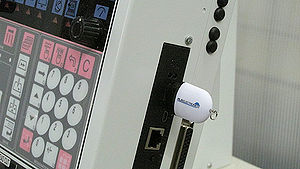 A good example of a common hardware upgrade is the legacy floppy disk drive - that many older but still functioning embroidery machines shipped with - being upgraded to a Floppy To USB drive.
File Reader Upgrade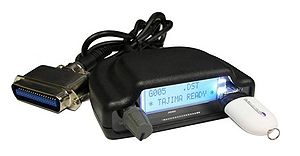 Embroidery design file readers - such as the
Embroidery Black Box
- are another popular upgrade for older machines.